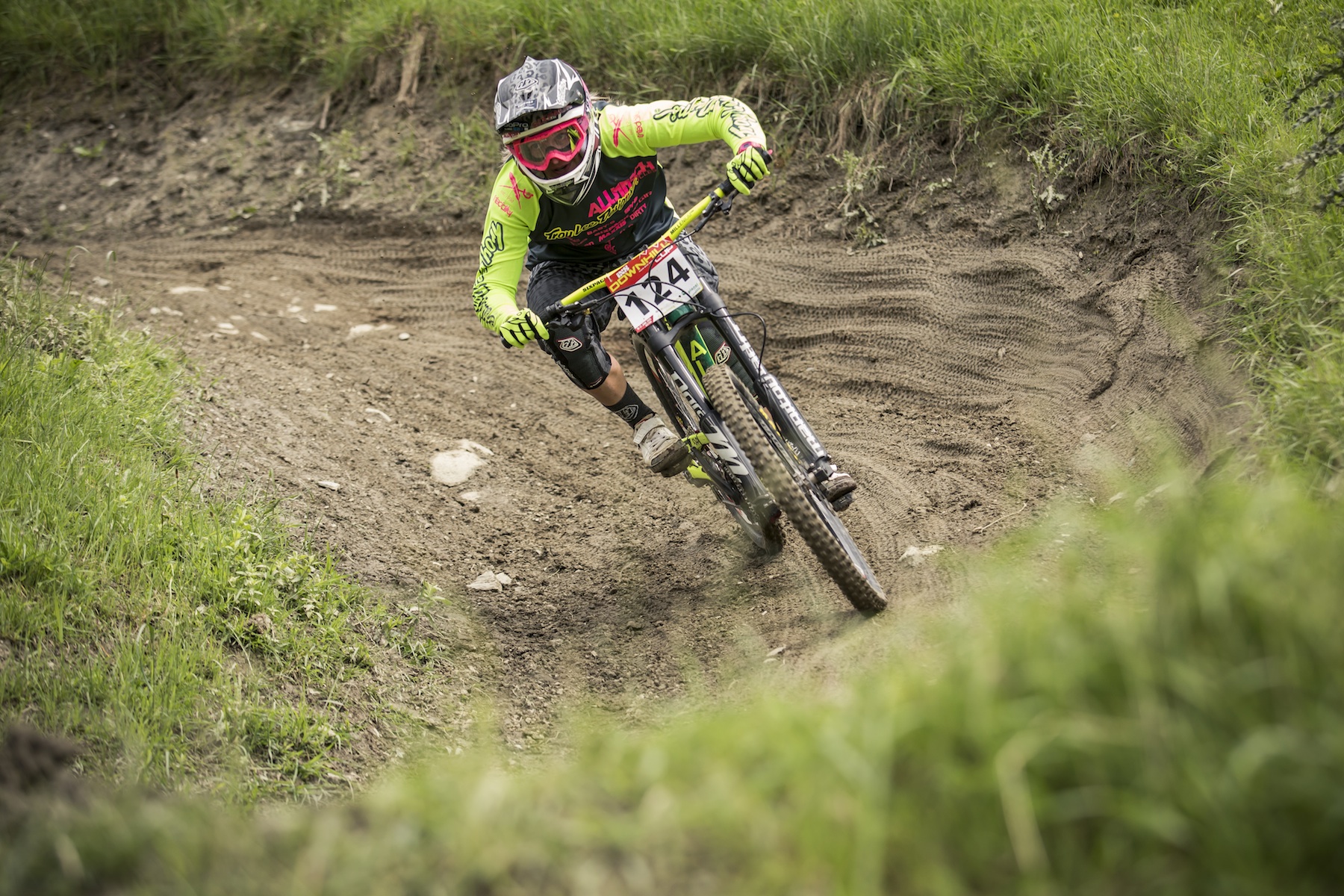 Pic by Roland Haschka
The last weekend I hopped back on my big bike the Alutech Sennes and took part at the European IXS Downhill race in lovely Schladming (AUT). I just love this track it includes everything you wish for.  So I didn't want to miss it. Last year, I remember good, I had a puncture in my race run but this year everything went fine – no mechanicals at all.
The weather: I think every hash tag would have fitted this weekend #rain #sunshine #cloudy … but I shouldn't really complain about that I chose this outdoor sport.
So Friday and Saturday was my "switchy" day in every racing facet.
I "just" had to switch from the Maxxis wet scream model to the Maxxis Shorty model and back and back. I also switched from outside to inside race lines because it got rougher and rougher every hour.
And I also felt like a super model on a runway show. One run with my rain jacket, next one with my gilet, next one with the rain jacket again, next one with my TLD race jersey and so on… The weather god just didn't know what he/she wanted.
But on race day I think she/he finally decided and chose sunny with partly cloudy. It dried out – lucky for me because I don't like to race with tears off. With minus 13 dioptre it is challenging enough to see well.
Normally I have a goal like get on the box for example but this time I knew this will be impossible, because all the World cup DH elite rider came directly from the World cup in Leogang to Schladming. So I had no reason to stress myself I was relaxed, just rode my bike with no pressure and no expectations apart from having fun. I was satisfied and dealt every line I wanted to hit.
In my race run I just messed up the wood section a little bit but the other part was fine. At the end I placed 21th and was 20 seconds faster than in my qualification run. (results here)
To sum it up in all this years of racing I realized again this weekend something very important. It's not always about winning and losing in this sport. It's the friends and people that you meet along the way and that you are able to be happy for someone else even if you are a very competitive person.
Congratulations to the other Austrians Markus Pekoll ,Petra Bernhard and Moritz Ribarich to their great podium places.
My next stop is Saalbach – the Glemmride festival ( www.glemmride.at)
Where my teammate Michèle Quint and I running a girls Training day: NIVA! No Diva Jam session.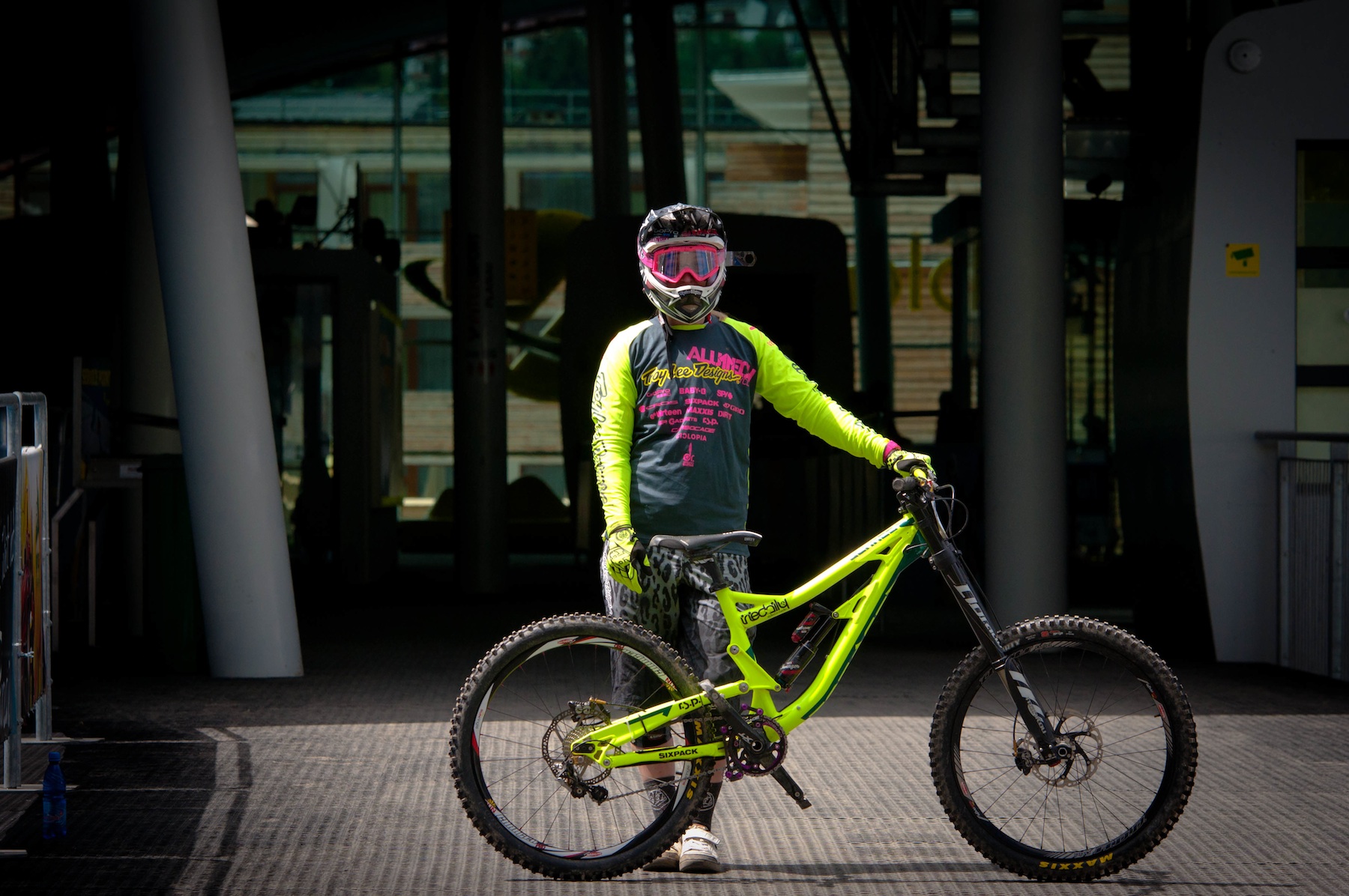 pic by Christian Fessl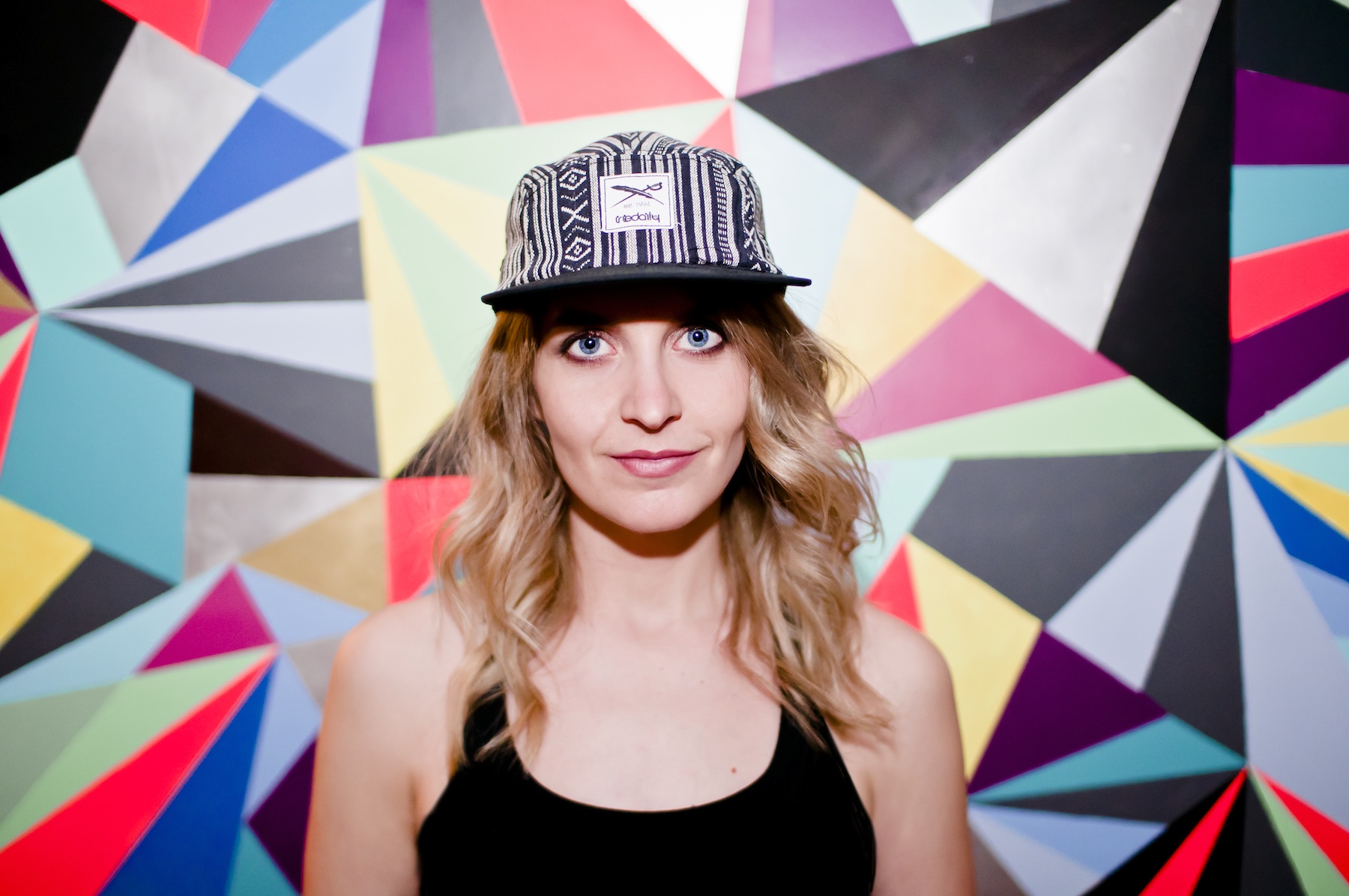 Pic by Christian Fessl