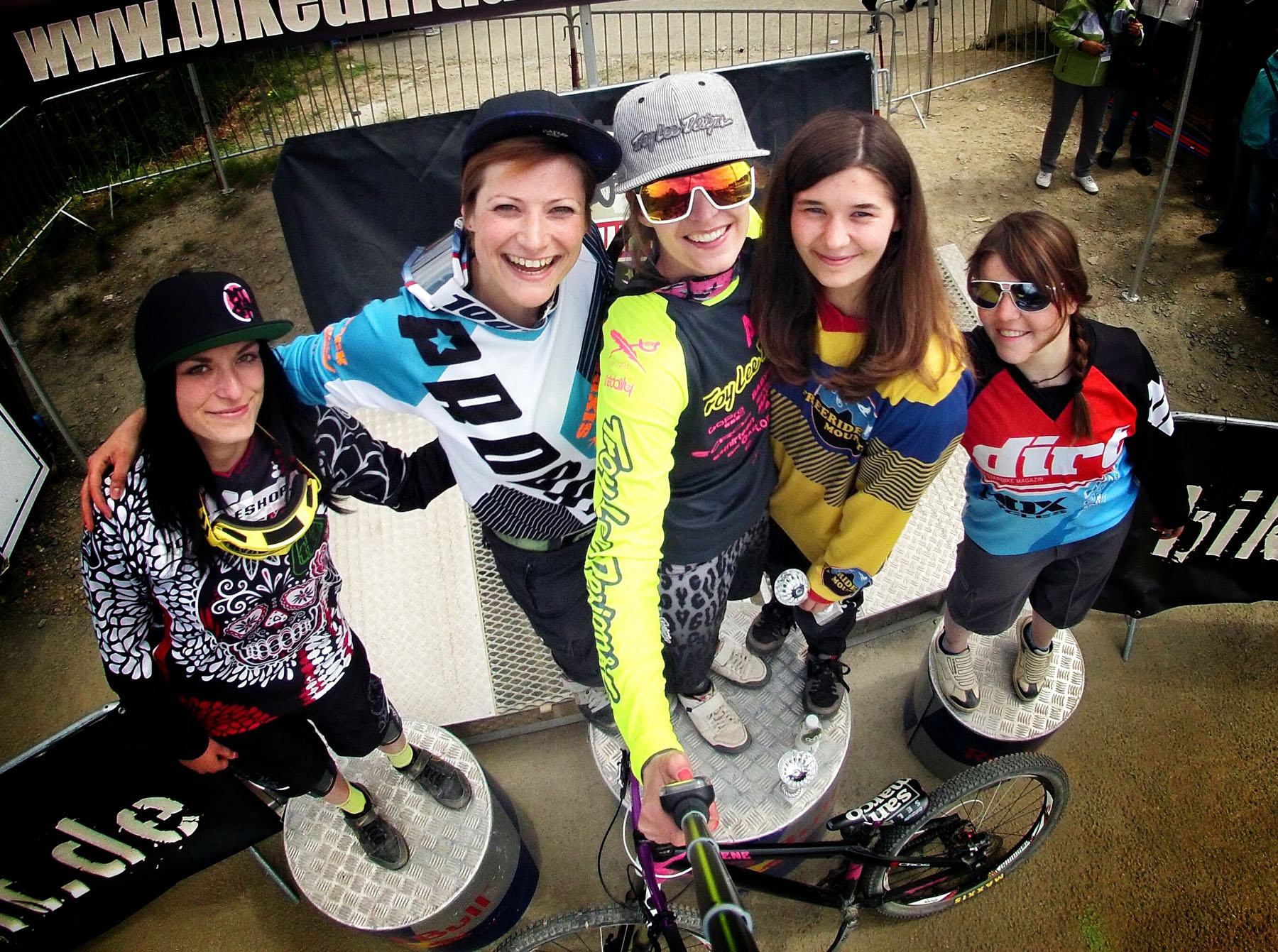 The season kicked officially off for me. I had a small downhill race in Slovakia last weekend and I won it but this weekend was my first big race. The first round of the 4X Pro Tour in Winterberg – at the IXS Dirt Masters Festival in Germany. It is always a mega spectacle. The whole weekend was packed with events.
The friday training worked out good for me. Saturday was the same, but my qualification run could have been better (2nd). So I put myself under a pressure to jump the last big finish jump, just to be prepared, because no other girl was jumping that jump. Because to be honest the second place was not an option for me.
On Sunday morning I tried the jump – jumped waaaaaayyy to far – crashed hard – got up again – did it again – nailed it nice – tried it again just in case – landed it even better – better 1:2 because I was not satisfied with a fifty: fifty chance.
I won the first heat clearly and in the final heat I had the second line choice. Gated fast again and rode to the inside – locked number one's line and protected my inside everywhere I could until the finish line. I am very happy about my result and that I cleared the finish jump.
Thanks to my sponsor for supporting me. Thanks to Markus Slavik for the Action Shots.
Results:
1) Me
2) Julia Lackas
3) Marisa Roth
4) Michaela Berakova
I also wanted to race at the Red Bull pumptrack Battle. Had the fastest time from the ladies… but at the end I wasn't allowed to start. Read in my next blog why, you won't believe it.