The race day….
– weather was perfect
– bike was o.k. nearly k.o. because me fork was still leaking my back rims was bended and my rear shock was leaking too.
– I had 2 excellent training runs the day before
– I had a good training run in the morning
– BUT I got a puncture in my qualification run
So I wasn't sure about my final run. The track was long and you have to economize with your power. In my final run I got the lines perfect but I think I should have pedaling more… Hmmm but I am very satisfied with my final postion. 13th that's my best result ever at a world cup race. I am stoked.
Sam HIll won/ greg minar 2nd steve peat 3rd matti L 4th
Sabrina 1st Tracy Mosley 2nd Emmeli Ragot 3rd and Tracy Hannah 4th
So what happened apart from racing.
– I met nice belgian people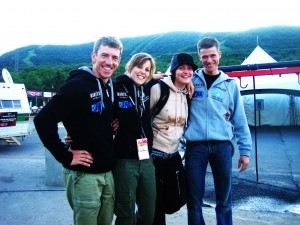 -I jumped from a water fall. (the water was soooo cold) But it was such a great feeling. I don't know how high it finally was but I could try some moves.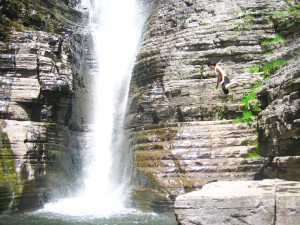 – I saw the loveliest place ever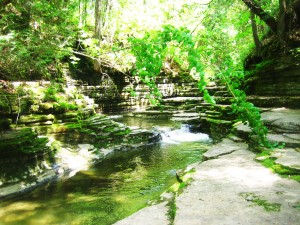 – I danced until the sunrise at the After Party. I had so much fun with the other Kiwis (Amy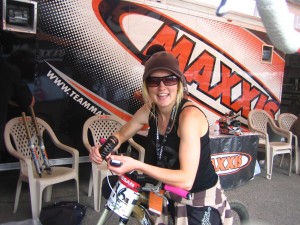 and Jenna)
– I nearly freaked out cause the Team who should give me a lift to the montreal aiport had a delay. I couldn't reach them and thought they had forgotten me. But it wasn't and I got to aiport by time.
– I cheered for the XC rider Filip and the two austrian xc rider beside the XC track on Saturday
– I bought earrings for 1,99 CANDollar which I have already lost 🙁 no picture available cos I lost them before……